Mobile Marketing and Smartphone SEO Services
Where does your business website show up when searched from a smartphone or other mobile device?
From web browsing, to email, social networking, to finding a local restaurant, service, or to retail shopping, more people now than ever are using their cell phones as portable computers. The number of mobile searches is going to surpass the number of searches done from computers by 2015 without signs of this escalating smartphone web browsing slowing.
However, most sites are not optimized for hand-held devices such as cell phones. The way your prospective customers search and find businesses is constantly evolving, and it is more important than ever to consider how many people are using mobile devices and smartphones to complete those searches multiple times per day.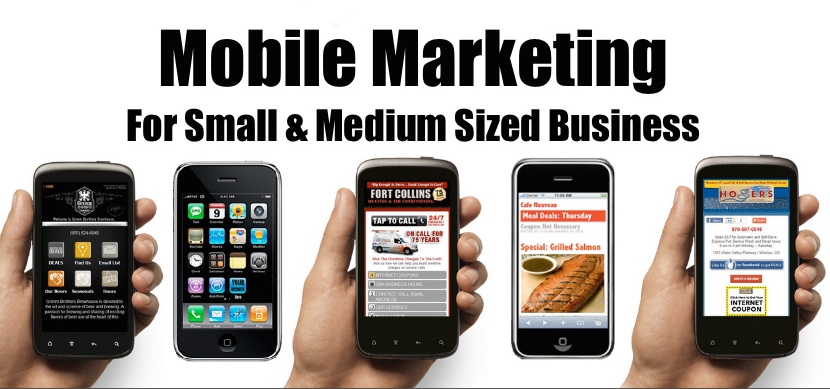 Mobile Marketing and Smartphone SEO are an essential part of any comprehensive internet marketing plan to ensure your company stays relevant, visible and your site is more easily found over your competitors by the growing number of mobile users- your customers! It builds on traditional parts of search engine optimization and pay per click marketing, but does not operate the same as traditional SEO does. This means reaching the many people searching via mobile devices requires appropriately adjusting SEO and PPC methods.
At WormWood SEO, we know that among the factors that need to be considered in a Mobile Marketing and Smartphone SEO campaign is the fact that people have been shown to use different keywords when searching for a business on a desktop device versus a mobile device. This demonstrates a need for keyword research specific to your paid ad and smartphone optimization campaign, beyond the keyword research already done for your traditional SEO campaign. In addition, search engine results vary by up to 86% between mobile and desktop devices, which means that good search ranking for your website on a desktop, does not necessarily translate to good search ranking on a handheld device.
Our expertise dictates that websites and paid ads should not be designed with the intent of performing well on a variety of devices, as this greatly limits conversion rate. In order to a reach handheld device consumers and have a strong conversion rate, it is necessary to specifically develop mobile sites and ads and optimized for the mobile and smartphone search engine.
Pay Per Click (PPC) campaigns operate differently on a mobile platform in the same way. Identifying the best keywords for a mobile campaign is crucial. And the fact that search results are displayed differently on smartphones and mobile devices means the nature of a mobile paid ad marketing program will look different from that of a traditional one.
Our Smartphone SEO services will ensure your business website will fit the Search Engine platform for mobile devices, as well as, provide a cohesive internet marketing strategy required for your mobile site to be successfully optimized for major Smartphone search engines and mobile device web browsing, additionally including many other elements that are proven to help your placement, rankings and clicks on Smartphones.
At WormWood SEO, we keep you at the forefront of the changes occurring in mobile web browsing, so that you can benefit from what is now the most searched device, Smartphones.
As the amount of people using their cell phones as portable computers continues to rapidly increase- don't you think it's time, if you haven't already, to secure your website's competitive edge over your competition and ensure the ranking results that will increase your bottom line? Our team of Certified SEO Professionals specialize in mobile site optimization, handheld device PPC ad marketing and Smartphone SEO. We understand how to execute the strategic differences that will enable your site to reach customers!
Choose an experienced team dedicated to you! Contact WormWood SEO now to make sure that your web presence is designed to give you the best visibility on all mobile and smartphone platforms!